Cheryl A. McCray, Esq.
Family Law & Criminal Defense Attorney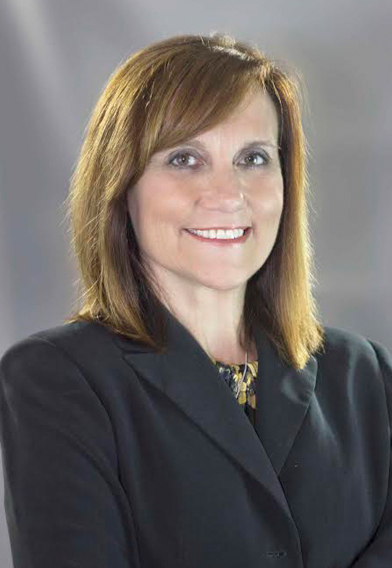 Cheryl A. McCray began her pursuit toward becoming an attorney after she graduated summa cum laude from Marshall University in Huntington, West Virginia. She earned her juris doctor degree from Duquesne University in Pittsburgh in 1984 and was admitted to the West Virginia Bar shortly after. Cheryl then gained entrance into the Ohio Bar in 1985 and the Florida Bar in 2002.
Since 1984, Cheryl has focused her efforts on Family Law and Criminal Defense. She started her career representing Family Law and Personal Injury clients at various law firms. She then opened her own practice and handled a majority of Family Law Cases. With over 26 years of experience, there is no doubt that Cheryl is a respected and knowledgeable attorney. Her experience extends beyond that of an attorney, as she was appointed as a Family Law Magistrate for four consecutive years. Cheryl also served as a member of the West Virginia Child Support Enforcement Commission for three years, giving her a unique perspective into Family Law cases.
Cheryl is proud to offer clients the advantage of a former prosecutor's perspective. She held a criminal prosecutor position in both West Virginia and Ohio. She also served as an Assistant State Attorney for the Seventh Judicial Circuit in St. Johns, Florida for eight years.
Over the years, the skill Cheryl has gained is undeniable. She is well-versed in trials and negotiations for clients of all backgrounds, including Family Law, Personal Injury, and Criminal Defense. Furthermore, Cheryl successfully completed a 40-hour mediation training program which is an asset to her Family Law clients. With a background as both an attorney and judicial officer, you would be hard-pressed to find legal counsel as diverse as Cheryl's.
Cheryl is a member of all of the following legal organizations:
Florida State Bar, # 567647
West Virginia State Bar, # 891
Ohio State Bar, # 30061
She is also the recipient of numerous awards and accomplishments, including:
Family Law Master (Magistrate), Region 3, State of West Virginia, 1990 – 1995
Board Member, Child Support Enforcement Commission, State of West Virginia, 1997 – 2000
Family Law Mediation training, 2001
Criminal Law Award for Academic Excellence
Associate Editor, Juris magazine
Clients know they can turn to Cheryl for one-on-one attention, straightforward counsel, and dedicated representation every step of the way. She accepts consultations and appointments on evenings and weekends to give her clients the devoted legal assistance they deserve.