St. Augustine Expungement Lawyer
Clear Your Criminal Record—Call 904-471-3434 Today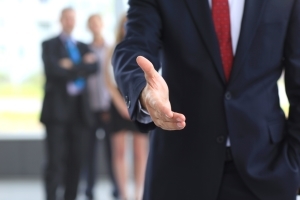 Let's face it, we have all made mistakes. If a mistake in your past led to an arrest, then you may be experiencing ongoing detrimental effects even now. You should be aware that, in the state of Florida, the law provides a way to hide those mistakes from public view in many cases.
Whether you qualify to either seal or expunge your record will depend on the specific facts of your arrest and / or conviction. At Albaugh Law Firm, our St. Augustine expungement lawyers have 70+ years of collective experience to pour into your case. With a Superb Avvo Rating and an Avvo Clients' Choice Award, you can rely on our legal team to deliver the dedicated guidance you deserve.
Expungement Attorney in St. Augustine
At the Albaugh Law Firm in Saint Augustine, we have assisted numerous clients with sealing and expunging their criminal histories. Oftentimes, this is done as part of the representation in the criminal matter. By sealing or expunging your record, you can avoid the embarrassment of having a potential employer, school, or volunteer opportunity – especially those involving children – bring up any aspects of your past that you would rather forget.
The rules related to the sealing and expungement of criminal records are complex, and navigating the system can be very overwhelming. At our firm, however, we are familiar with the process and can help you achieve the clean slate you need and deserve. When you are our client, we remove the stress for you and help you through the process, from determining whether or not you qualify for expungement to assembling the necessary documents and filing those documents with the appropriate government courts and agencies. This all takes time, however, so do not delay in contacting the Albaugh Law Firm and beginning your road to a fresh start.
We can help put your past behind you!
Don't let your past keep hurting you future! If you want to put your past behind you once and for all, take action by contacting the Florida expungement attorneys at the Albaugh Law Firm today. We can set up a free case evaluation for you so you can meet with our experienced legal team and learn more about this process and whether or not you qualify to have your criminal record expunged.
Contact the Albaugh Law Firm right away to learn more about this opportunity and the process.