St. Augustine Sex Crime Lawyer
Avoid the Lifelong Consequences: Call 904-471-3434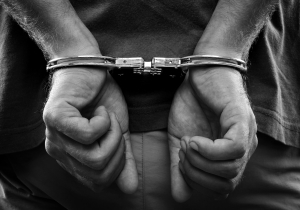 If you've been charged with a sex crime, not only are you facing a prison sentence, but you will also be required to register as a sex offender for the rest of your life if convicted. At Albaugh Law Firm in St. Augustine, our sex crimes defense lawyers have the critical experience and know-how to create an effective defense.
As former prosecutors, we understand how the other side prepares a case for trial, as well as what it takes to present a winning defense case in trial. We have more than 70 years of combined knowledge and practice, and our success rate has earned us 5-star recommendations from clients and a Superb Rating from Avvo. Discover how our experienced team can defend your future.
Dedicated Sex Crime Defense in St. Augustine, Florida
In our state, you can be charged with a sex crime even if you and your partner are under the legal age and the sex is consensual. You could be charged with a sex crime for using a computer to view or send images of children being exploited sexually or accused of logging into chat rooms or other sites, with the intention of persuading minors to engage in any sexual act.
Other typical offenses that are considered sex crimes include, but are not limited to, rape, lewd conduct, prostitution, indecent exposure, child molestation, sexual abuse, and failure to register as a sex offender. Penalties could be prison, fines, probation, community service and a lifetime label as a sex offender or predator.
Call for 904-471-3434 Your Free & Confidential Review
We are dedicated to protecting your rights and freedoms when you are accused of committing a sex offense. We know it may take only an accusation to land you in custody, facing charges for date rape, spousal rape or other serious crime. Even when the charges are baseless, the consequences can be significant, with severe damages to your personal and professional reputation.
You could be the victim of mistaken identity, or you may be facing charges due to a vindictive relationship partner or spouse who is seeking to punish you through the criminal justice system. Whatever the case, we thoroughly investigate the facts in order to protect your rights and freedoms. We will take action to expose the weak points in the case against you, and you can be confident in our legal prowess and trial skills.
When you contact our firm, we can discuss your legal options in a FREE & confidential consultation. Discover your defense strategies today!