Using the Insanity Defense in Florida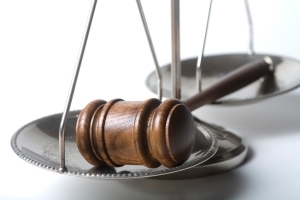 In the state of Florida, a defendant can try to use insanity as a defense to a criminal charge, but just like using entrapment or claiming self-defense, the defendant must admit to the crime before this defense can be used.
Most lawyers in Florida will tell you that juries are very reluctant to accept insanity defenses, especially if you have been accused of a serious criminal offense. Under Florida criminal law, insanity means that due to a mental infirmity, disease or defect, the person accused of committing a crime did not know what they were doing or the consequences of their actions. Essentially, although the person knew what they were doing, they did not know it was wrong. It is important to note that just because a person commits a crime they believe to be morally right does not mean they are insane if they were aware their actions violated societal standards or laws.
Courts in Florida will presume a defendant is sane, which means the defendant has the burden of proving they are insane. This requires clear and convincing evidence that is precise and explicit. Unrestrained passion or ungovernable temper does not equate insanity.
Criminal Defense Attorneys in St. Augustine
If you have been arrested for a crime, you need a skilled lawyer on your side to protect your rights and interests. At Albaugh Law Firm, we are committed to defending clients throughout the state of Florida. Our legal team is here to guide you through every aspect of your case and explain all of your options under the law. Stop by our law firm today so we can get started building your defense strategy.
Call 904-471-3434 to request your free consultation with our criminal defense lawyers.