Does Bankruptcy Wipe Out All My Debt?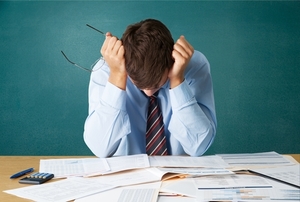 Bankruptcy can eliminate some debt, but it cannot eliminate all types of debt and wipe the slate clean. Before making a decision regarding whether or not you should file for bankruptcy, it is important to understand which debts will be erased and which will not. Generally, you can rid yourself of credit card debt through a Chapter 7 and Chapter 13 bankruptcy, but if you have other types of debt, such as student loans, tax debt, child support or alimony, you might not be able to wipe it all out.
What Can Bankruptcy Do For Me?
Here are some of the things you can expect a bankruptcy to remedy should you choose this course of action:
Eliminate credit card debt or other unsecured debts: Bankruptcy is an effective method to get rid of credit card debt, unless you have a secured credit card. Unsecured credit card debt is what bankruptcy was designed to wipe out, though it is possible you might have to pay back a portion of your unsecured debts. Unsecured debts that remain upon the completion of your repayment plan, however, will be discharged.

Cease Creditor Harassment and Collection Activities: Filing for bankruptcy can also put a stop to creditor harassment. If you are receiving phone calls and letters, you can go about putting an end to this through another method, but if the harassment is aggressive, such as repossession of your car, bankruptcy can help.

Eliminate Certain Liens: A lien is a creditor's right to take all or some of your property, which survives the bankruptcy process unless you follow through certain procedures.
What Bankruptcy Cannot Do
Unfortunately, bankruptcy is not a cure all for every type of debt. Here are some things that you cannot accomplish through filing a bankruptcy:
Stop a secured creditor from repossessing property: A bankruptcy cannot eliminate liens, so if you have secured debt, it will not prevent creditors from repossessing property.

Eliminate child support or alimony payments: These obligations will survive a bankruptcy and you will continue to owe them in full.

Eliminate student loans: In some very limited circumstances a bankruptcy may be able to wipe out student loans, but this is not the norm. To discharge student loans, you would have to show that repaying them would cause you "undue hardship," which is not an easy standard to meet. You will also have to prove that, in addition to not being able to currently pay them off, the likelihood of being able to pay in the future is slim.

Eliminate most tax debts: Much like student loans, eliminating tax debts is not easy, though it is sometimes possible for older debts if you meet the requirements.

Eliminate other non-dischargeable debts: Under Chapter 7 and Chapter 13, these debts are not dischargeable:

Debts you did not list in bankruptcy papers, unless the creditor finds out about your bankruptcy case

Debts for personal injury or death caused by driving under the influence

Fines or penalties for violating the law
Chapter 13 Bankruptcy
There are some things that only a Chapter 13 bankruptcy can accomplish. This includes:
Prevent a mortgage foreclosure: Chapter 7 cannot help you with this, but a Chapter 13 bankruptcy can stop a foreclosure and force the lender to accept a plan allowing you to make missed payments while staying current with regular monthly payments. For this to work, you will have to show that you will have enough income to support this type of repayment plan.

Allow you to retain non-exempt property: Since Chapter 13 allows you to use your income to fund a repayment plan, you will not have to give up any property.
Bankruptcy Law Firm with Offices in St. Augustine & Jacksonville
Bankruptcy can be an effective way to eliminate debt and start anew with a clean financial slate. At Albaugh Law Firm, our bankruptcy attorneys have been helping residents of Jacksonville and St. Augustine secure debt-free futures for over 60 years. We can do the same for you. Our firm believes that there is always a solution to life's biggest problems and will devote our time, skills, and resources to helping you take the steps to find a solution that suits your specific situation and needs.
When you contact our firm, we can assess your circumstances and craft the best and most effective strategy for your case, working with you every step of the way until it is complete.
Call us today at 904-471-3434 for a free consultation.