Impact of Coronavirus on Time Sharing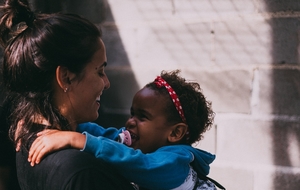 Since the outbreak of the Coronavirus (Covid-19) several months ago, family law courts have been asked to weigh in on the question of whether or not the shelter in place mandates, and specific health and safety concerns parents have override their existing time sharing orders.
In what appears to be an attempt to avoid an avalanche of Emergency Motions to Temporarily Suspend Time Sharing, local Family Law Courts in St. Johns, Putnam, Flagler, Clay and Duval Counties have preemptively offered their opinion that transportation and even time sharing itself falls under the category of allowed Essential Activities.
However, this issue appears far from resolved. Just this week a Miami area judge granted a father's motion to temporarily suspend the mother's time sharing with their 4 year old daughter. In the case, which is making national headlines, the judge entered the order due to the mother being an ER Doctor who treats people infected with coronavirus. The case, while controversial, does help define the arguments on both sides of this debate.
People who support the decision cite the health risks of a child being around a front line responder. People who oppose the decision point out that many children are around their front line responder parents; but that just because these particular parents are not together the mother is treated differently. The reality is that each judge is required by law to determine what is in the best interest of each child given the circumstances of each individual case. By bringing their specific case in front of a judge, the Miami parents received an unique order on their time sharing.
If you, or someone you know, have children and are concerned with how the coronavirus may affect your time-sharing arrangement, or you have concerns with the health and safety of your children due to time-sharing with your ex, contact Albaugh Law Firm today for a free consultation. We are here to help you protect what matters most: your family, your finances, your freedom.