What to Do If You Are Arrested While on Vacation in Florida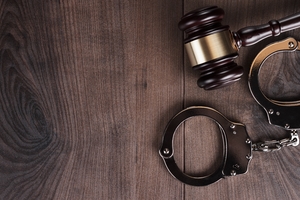 Florida is a very popular tourist destination for people across the country and around the world. People vacation in Florida to relax, unwind, and enjoy the state's many attractions. Unfortunately, your long awaited vacation can become a nightmare if you find yourself being taken to jail by Florida law enforcement officers.
Our state attracts a variety of students and tourists who sometimes get too caught up in the atmosphere and end up being arrested. When this occurs, you need the services of a skilled lawyer who is familiar with Florida's criminal laws.
Throughout the year, our legal team takes on cases for people on vacation who have been arrested for various crimes. In many of these cases, we are able handle the entire legal process without the client ever needing to show up in court.
Common criminal cases we handle for people on vacation include:
Violent Crimes
Traffic Violations
Drug Possession
Minor in Possession (MIP)
If you have been arrested while you are on vacation, you need to immediately speak to a skilled criminal defense lawyer. An attorney can review the details of your case and help protect your rights. Laws vary from state to state, which is why you want a Florida criminal defense law firm to oversee your defense strategy.
Speak to Criminal Defense Lawyer in St. Augustine
Our legal team is committed defending the rights of our clients and restoring their reputations. We understand that anyone can find themselves facing criminal charges, which is why we are here to guide you through the legal process and fight for the justice you deserve. Our attorneys have more than 70 years of combined experience, and we are ready to get started on your case.
Call 904-471-3434, or contact our criminal defense lawyer if you are from out of town and have been arrested in St. Augustine. Don't hesitate, schedule your consultation today.