What to Look for in a Criminal Defense Attorney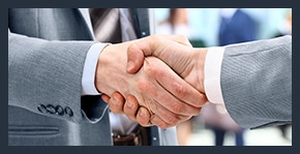 It is important to find the lawyer that is right for your particular case and situation. This is especially true when it comes to looking for a criminal defense attorney. Hiring a good lawyer to defend your legal rights can be the difference between leaving the court room victorious, or having handcuffs shackled to your wrists. In this blog, we explain what you should look for in a criminal defense attorney.
Don't let yourself be fooled by television commercials, print ads, and internet marketing. You actually have a better chance of finding quality legal representation through word of mouth. Ask for referrals from people who have had a good experience working with their attorney. Many lawyers rely on referrals from satisfied customers instead of advertising campaigns, so ask around before relying on advertisements you come across.

Many lawyers offer free consultations where you can have your case evaluated. Treat these consultations as interviews and try to ask them as many questions as possible. This will help you gauge their level of experience and get a sense of their personality.

Find out what types of cases the lawyer you are interested in handles and how long they have been practicing law for. When it comes to criminal defense, you should find out if they have a good relationship with the prosecutor's office. Also ask the lawyers you interview if they like to take their cases to trial or arrange plea agreements.

Find out about their legal fees. Ask is they charge an hourly rate or would like you to pay for their services up front. You should also find out what legal services cost extra and which are included at no extra cost.
Do you need help finding an experienced attorney? Contact our St. Augustine team of criminal defense attorneys to find out how we can help you today.