What You Need to Know About Chapter 11 Bankruptcy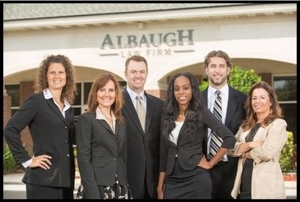 Chapter 11 bankruptcy is sometimes referred to as a "reorganization bankruptcy." This type of bankruptcy is available for corporations, partnerships, and sole proprietorships. Individuals can also file for Chapter 11 if they have too much debt to be eligible for a Chapter 7 bankruptcy.
Before you decide to file for Chapter 11 bankruptcy, you should consult with a bankruptcy attorney to discuss the details of your particular situation. A lawyer can review your financial records and decide if they think bankruptcy is a good option for you. You can also ask your attorney questions about any concerns you have about filing for bankruptcy.
How to File a Chapter 11 Bankruptcy
File a Petition with the Bankruptcy Court: You will first need to file your petition with the court to start the Chapter 11 process. You will also need to include a schedule of your assets and liabilities, a schedule of your current income and expenditures, a schedule of executory contracts and unexpired leases, and a statement of your financial affairs. Additional forms might be required if you are not filing as a corporation, partnership, or a sole proprietor.

Pay The Necessary Fees: After you have filed the initial forms and paperwork, you will need to pay all applicable filing fees. As of now, the filing fee for Chapter 11 is $1,167 and includes a $550 miscellaneous administrative fee. In some circumstances, the filling fee can be paid in installments.

Operation of the Business: While people generally continue to operate their business after filing for Chapter 11, the court will sometimes appoint a trustee to oversee these operations. If a trustee is assigned to your case, they will be responsible for overseeing operations of your business, submitting operating reports, and monitoring fees. Trustees are also responsible for meeting with creditors, monitoring compensation and disbursements, and reviewing the disclosure statements that have been filed with the court.

File Your Chapter 11 Plan: You usually have a 120-day period to file your bankruptcy plan. If your plan is not filed during this period, the case trustee or a creditor can file a competing plan. Completing and confirming your Chapter 11 plan is the most important part of your bankruptcy case.
When it comes to Chapter 11 bankruptcy, there is no absolute duration for how long your case will take. Sometimes your case can be competed in a few months, other times it can take several years.
Do you have more questions about bankruptcy? Contact our St. Augustine bankruptcy attorneys to schedule a consultation today.