Am I Eligible for Expungement?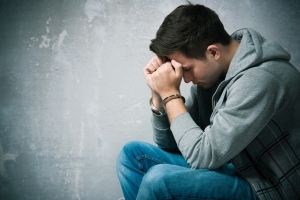 For anyone who has been arrested or convicted of a crime in Florida, seeking expungement could prove extremely beneficial. An expungement will remove the offending crime from your records, sealing the record from every source, including government agencies unless they have a warrant. Removing certain incidents from your record may make it easier to obtain better employment opportunities, and could help you qualify for better housing. However, not everyone qualifies for expungement. If you wish to better your situation by erasing parts of your record, find out if you meet the requirements.
According to Florida Statutes, Section 943.0585 and Section 943.059, individuals must meet certain criteria in order to have their criminal or juvenile histories expunged.
The factors considered for expungement include:
How long ago the arrest or conviction took place
The severity of the crime or incident
Any other relevant factors in the applicant's criminal record
In the state of Florida, in order to be eligible for expungement, the applicant must also meet other basic requirements before consideration. Applicants must not have been convicted of other criminal activities, especially any crimes stemming from the alleged offense in question. Additionally, applicants must not have had their charges dropped or dismissed by either the state attorney, statewide prosecutor, or another court of similar jurisdiction. The applicant must not have gone to trial for the offense in question, or for any other crimes relating to the pertinent offense.
Once the other activities of the applicant check out, the court will also review the applicant for any previous expungements. The applicant must not have had any prior record sealing or expunctions of criminal history in Florida or unless 10 years have passed since that previous expungement. When filing for an expungement, the applicant may not file for multiple arrests or convictions.
To seek an expungement, you need to fill out an application with Florida courts, and our criminal defense attorneys can help. If you believe you may be eligible for expungement of your criminal record, act fast to protect your future.For a free consultation, contact Albaugh Law Firm, today.