How Are Bankruptcy Payments Calculated?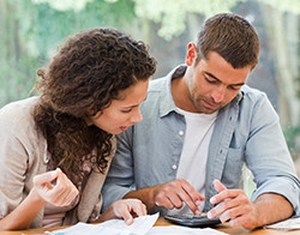 When you file for Chapter 13 bankruptcy, you are able to pay back a portion or all of your debt through a set payment plan. These payments last between 3-5 years and can vary in monthly dues. So, how do you determine what you will be paying? If you are filing for bankruptcy and want to know what payment options may be at your disposal, find out how payment plans works and what factors may affect your proposed plan.
If you've qualified for Chapter 13 bankruptcy, then your income must be such that it is feasible for you to make payments towards your debts. Depending on both your income and the amount of debt you wish to pay off, the payments may vary. When you file for bankruptcy, you may come up with a proposed payment plan that suits your financial situation and either pays off your debts in full or repays a portion for a set period of time. This factor may vary depending on whether or not your creditor was unsecured or not.
To determine what your payments should be, you should sort the different types of debts you intend to pay off. Priority debts should go together- because they should all be paid in full by the end of the repayment plan. These debts may include federal and state back taxes, as well as back child support. Any debt owed on a property you wish to keep, such as car payments or mortgage payments, will also need to be paid in full during the repayment plan.
Unsecured debts will not always need to be paid in full during the duration of the repayment plan. You must pay back at least as much as the creditor would have received if you had filed for Chapter 7 bankruptcy, though how much of your property is exempt may alter this number slightly. All disposable income must be directed toward the repayment plan, which means you may repay more by filing Chapter 13 bankruptcy than you would have by filing Chapter 7. In the event that you do not have enough income to make the minimum required payments for the plan, it will not be approved.
The duration of the plan will depend mostly on your monthly income. If yours has changed recently, the bank will determine your income based on the past 6 months prior to filing for bankruptcy. An average income that exceeds the state's median income will require a 5-year plan, whereas incomes below the median will last 3 years.
For a free consultation regarding bankruptcy or for help calculating your proposed repayment plan, contact Albaugh Law Firm, today.