What to Do If You Are Charged with a Drug Crime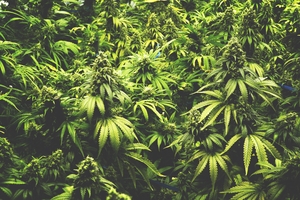 Although the Florida Office of Drug Control says that over $300 million has been invested in drug control programs statewide, there were still 1,553 arrests for drug-related offenses in Bay County in 2013. In fact, illegal possession of controlled substances are of special concern to law enforcement. According to The Office of Drug Control, cocaine is the number one drug threat to the state of Florida.
Common drug offenses in the state of Florida include:
Possession of a Controlled Substance
Possession with Intent to Distribute
Sale, Trafficking, Cultivating
Obtaining a Prescription by Fraud
Under Florida law, the prosecutor has to present evidence that the seized material is a controlled substance. This usually requires scientific analysis conducted by a crime lab. The prosecutor will also need to show that the person actually knew or should have known about the illicit nature of the controlled substance and its presence. They also must prove that the person had control over the location where the controlled substance was found at.
If you have been charged with a drug crime, you should immediately consult with an experienced attorney to discuss your legal options. Depending on what you have been charged with, a skilled lawyer can create an effective defense strategy to defend your rights.
Possible defenses include:
Unlawful Search and Seizure
Challenging Crime Lab Analysis
Drugs Were Planted
Entrapment
Medical Marijuana Exception
Missing Drugs
Being arrested for a drug crime can have a devastating impact on your reputation and future. Potential consequences include jail time, expensive fines and probation, suspension of your driver's license, and a criminal record that could have a negative effect on future employment and career opportunities. This is why it is important to get legal assistance as soon as possible if you have been charged with a drug crime.
Contact our St. Augustine team of criminal defense attorneys to schedule a free consultation today.