5 Types of Bankruptcy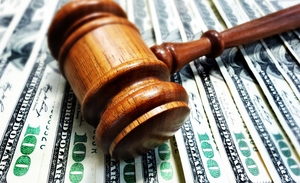 If you are considering bankruptcy, you are probably wondering how to get started and what kind of options are available for you. In this blog, we explain 5 different types of bankruptcies to help you determine which option is right for you.
Chapter 7 Bankruptcy
Sometimes called "liquidation," "straight bankruptcy," or "complete bankruptcy," Chapter 7 is perhaps the most commonly filed type of bankruptcy. A Chapter 7 Bankruptcy essentially allows you to make a fresh start. Under Chapter 7, a trustee collects your nonexempt assets, reduces them to cash, and distributes the funds to creditors in accordance with the law. Most debtors who file Chapter 7 receive a discharge that releases them from personal liability for specific dischargeable debts.
Chapter 13 Bankruptcy
This kind of bankruptcy is designed for people who have a regular source of income, want to pay their debts, but are currently is unable to do so. Chapter 13 Bankruptcy usually allows you to keep valuable assets, making it more preferable than chapter 7. If you choose to file for Chapter 13, you will need to propose a plan to the Court that explains how you will repay creditors over time. If the Court approves your plan, you will make payments to the creditors through a trustee.
Chapter 11 Bankruptcy
Chapter 11 Bankruptcy applies to commercial enterprises that want to continue business operations while repaying creditors through a court-approved plan. Chapter 11 Bankruptcy gives you the right to file a plan of reorganization within 120 days after the order for relief. You need to give creditors a disclosure statement that allows them to evaluate the plan, however, approval of the plan is ultimately the Court's decision.
Chapter 12 Bankruptcy
Chapter 12 is intended to provide debt relief to family farmers who have a regular annual income. Like Chapter 13, Chapter 12 Bankruptcy allow you to propose a repayment plan. A farmer can still operate their farm while they repay their debt.
Chapter 9 Bankruptcy
Only municipalities like cities, towns, villages, counties, taxing districts, municipal utilities, and school districts, can file for Chapter 9 Bankruptcy. Under this type of bankruptcy, the municipality has to reorganize and propose a repayment plan, similar to Chapter 11 Bankruptcy.
Do you have more questions about filing for bankruptcy? Contact our St. Augustine bankruptcy attorneys to get started on your free consultation today.