6 Most Frequently Committed Crimes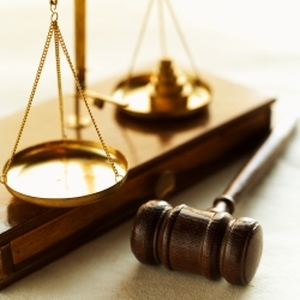 At Albaugh Law Firm, we have taken on all sorts of criminal cases and have helped numerous clients clear their name and restore their reputation. As criminal defense lawyers with more than half a century of collective experience, we understand how tough it can be to prove your innocence under the law. If you are charged with a crime, you should immediately call our attorneys to discuss how to handle your case. Below, we talk about 6 criminal cases that we commonly take on.
#1: Domestic Violence
Although domestic violence tends to occur between spouses, there are some cases where children or other family members suffer physical harm or physical abuse that can be considered an act of domestic violence. Domestic violence is a very sensitive crime for families, especially for children because it can have a significant effect on their mental well-being. Our legal team can guide you and your family through your case and answer any of your questions or concerns.
#2: Rape
While rape is a crime that is often committed against women, men can be sexually abused as well. With the current #metoo movement pressuring persecutors to harshly punish men who have been accused of rape, more and more men are now in need of legal representation to defend their rights. No matter what charges you are facing, even rape, you are still innocent until proven guilty. Our lawyers can ensure that your rights are protected and that you get a fair trial or plea offer.
#3: Fraud
Because we now use the internet for much of our banking and shopping fraud crimes have become quite prevalent. Banking and ATM frauds are also common fraud crimes, as well as education, business, and investment scams. Our lawyers have a proven track record of effectively defending our clients against fraud charges. We know which strategies to use to effectively present your case to a jury.
#4: Murder
Provoked or unprovoked, murder charges carry harsh penalties that can result in a significant amount of time in jail or prison. When you are charged with murder, you'll end up in front of a jury or judge who will have the final say on your future. If you are facing murder charges, you need a skilled lawyer by your side who will aggressively pursue the outcome you deserve.
#5: Drug Crimes
Crimes related to illegal drugs can cause you serious problems. Selling and using illegal drugs is highly prohibited under both state and federal law. Whether you have been arrested for misdemeanor possession of marijuana or felony drug trafficking, it is important to consult with a skilled lawyer to discuss how to build a defense strategy to fight your charges.
#6: Theft
One of the most common criminal cases we take on is theft. In Florida, theft crimes are harshly prosecuted and can result in misdemeanor or felony charges, depending on the situation. Because the penalties you face for theft are serious, you should immediately speak to a lawyer about what charges you are facing and how to protect your future.
Have you been arrested for a criminal offense? Contact our St. Augustine team of criminal defense lawyers to schedule your free case evaluation today.