What to Look for in a Bankruptcy Attorney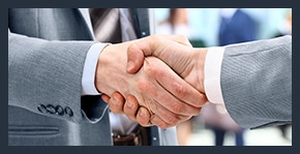 If you are struggling to pay off all of your debts, it might be time to really consider filing for bankruptcy. However, filing for bankruptcy can be a complicated and confusing process, which means you will likely need the assistance of a skilled attorney to ensure that your legal rights are protected. But with all the TV and radio advertisements you come across, it can be hard to decide which attorney is the right one to handle your case. In this blog, we explain what you need to do to find a suitable attorney to oversee your bankruptcy.
Look for Signs of Professionalism
When looking for legal representation, you want to find a firm that is a member of reputable organizations that are devoted to the area of law they practice. If a lawyer you are interested in belongs to numerous reputable organizations, it is a sign that they are devoted to practicing bankruptcy law and are more than likely caught up on the most recent developments in the field. You should also research your state's bar website to find out which attorneys near you are certified.
Meet With Multiple Lawyers
Schedule appointments with a few different attorneys that you have an interest in. Gauge which attorneys you feel most comfortable with and write down which questions you want to discuss with them during your consultations.
Asses Their Qualities
Many lawyers look good on paper, but end up being a nightmare to work with in person. This is why it is important to have trust in the lawyer you decide to hire for your bankruptcy case. The type of bankruptcy that should be filed varies from person to person, which is why it is important to have an attorney who is willing to discuss alternate resolutions that can help you reduce your debts. In some cases, it might be better to enter into a credit counselor's formal debt management plan than to file for bankruptcy.
You also want a lawyer who is passionate about their profession. Ask why they became an attorney, specifically why they chose to focus on bankruptcy law. Evaluate their response and decide if you think they genuinely find their job fascinating and rewarding.
Are you thinking of filing for bankruptcy to get out of your debts? Contact our St. Augustine bankruptcy attorneys to request a free consultation today.