Bankruptcy and Family Law Case Participants Beware
People in Florida who have filed for Chapter 7 Bankruptcy, Chapter 13 Bankruptcy, or who have filed paperwork in Family Court are the target of a new telephone scam. The scammers are using information taken from court documents to learn about court cases and which lawyer represents an individual. They then call the client and claim to be associated with the person's lawyer. By using computer technology that can alter a caller ID system, the caller ID makes it appear that the call is in fact originating from the person's attorney.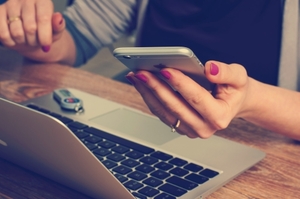 The scammers then tell the person that they have discovered an error in the case or legal paperwork and instruct them that a sum of money needs to be immediately wired in order to protect their legal rights or ensure the case is not dismissed. These calls typically come shortly after business hours or on weekends so that the person cannot call their attorney to confirm the request. Oftentimes, the caller will also promise that the money will be repaid the next business day.
If you are a current or past client of the Albaugh Law Firm you will never get a call from us demanding you wire transfer money. If you do receive a call like this, hang up and call us at 904-471-3434 immediately. Even after hours you will be able to reach a true representative of our firm. Protect yourself and your friends and family. Tell them about this scam so they don't become victims.