Benefits of Chapter 13 Bankruptcy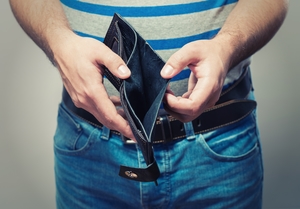 Chapter 13 bankruptcy is a court-approved repayment plan which allows debtors to pay back their debt obligations throughout three to five years, depending on their overall debt and income. The repayment plan gives debtors an opportunity to create one manageable payment each month to their bankruptcy trustee, which means there is absolutely no contact with creditors.
The following are the advantages of declaring Chapter 13 bankruptcy:
If you have fallen behind on your monthly mortgage payments, Chapter 13 allows you to avoid foreclosure.
Protects non-exempt property that may not be eligible for protection under Chapter 7 bankruptcy.
Prevents repossession of your vehicle and enables you to catch up on loan payments.
If you owe back taxes that are ineligible for discharge, but can be paid back through a Chapter 13 repayment plan, the IRS will have to stop collection attempts and must accept payment in whatever amount agreed upon in bankruptcy court.
Protects consigners from being pursued by creditors.
If you filed Chapter 7 bankruptcy within the last eight years, you might still be eligible for Chapter 13 bankruptcy protection.
Chapter 13 bankruptcy can include student loans in the repayment plan.
Let Albaugh Law Firm Help You Today
Our Jacksonville bankruptcy lawyer at Albaugh Law Firm is committed to aggressively protecting what matters most to you – your family, your finances, your freedom, and your future. If you are considering filing for bankruptcy to get out of overbearing debt, we will review your financial situation and determine all of your available legal options in order to obtain the most favorable outcome possible.
Contact us and schedule a free consultation immediately.