Do I Qualify for Chapter 7 Bankruptcy?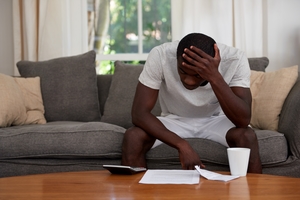 In Chapter 7 bankruptcy, many (or all) of your debts are canceled. At the same time, you may also sell/liquidate some of your property to repay your creditors. In order to qualify for a Chapter 7 bankruptcy, however, you must earn less than the state median income on a monthly basis, or perform a "means test" that examines your financial records, such as income, expenses, and debt.
How Does the Chapter 7 Means Test Work?
The means test was created to limit the use of Chapter 7 bankruptcy to those who truly cannot pay their debts. It does so by deducting certain monthly expenses from your "current monthly income" – which is your average income over the six calendar months before you file for bankruptcy – to arrive at your monthly "disposable income." The higher your disposable income, the less likely you will be allowed to use Chapter 7 bankruptcy.
What Happens if You Don't Pass the Chapter 7 Means Test
If your income is above your state's median, you might be limited to using Chapter 13 bankruptcy, which requires you to make monthly payments over a three to five-year period based on strict budget monitored by the court.
How Albaugh Law Firm Can Help
Before deciding which type of bankruptcy is right for you, having a legal expert on your side can make a significant impact. Our Jacksonville bankruptcy lawyer at Albaugh Law Firm can determine whether or not bankruptcy is the route to take after considering all of the alternatives and other factors to help get you out of debt. Furthermore, we may find that you are able to pass the means test after all after reviewing your financial situation.
Do not hesitate to contact us and request a free consultation today.