Can Rental Debt Be Discharged in Bankruptcy?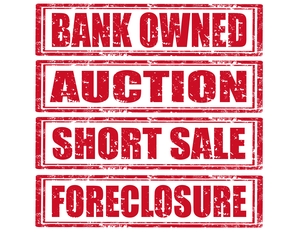 Are you behind on the payments on your rental property? Are you thinking of filing for bankruptcy to obtain relief from your debts? In this blog, we explain if rental debt can be discharged through bankruptcy.
Rental Debt & Chapter 13 Bankruptcy
If you file for Chapter 13 bankruptcy, you will have two options for dealing with your rental debts. The first is to take over the lease on the property and keep it. The second is to reject the lease and move out of the property.
If you choose to keep the lease, you will have to repay your rental payments as part of your Chapter 13 debt repayment plan. Under this arrangement, you need to repay all past rent and must also keep up with your monthly rental payments. If you fall behind on your rent payments again, your landlord can petition the court for relief from the automatic stay, which means you can be evicted from the property.
Rental Debt & Chapter 7 Bankruptcy
You can discharge your past due rent payments under a Chapter 7 bankruptcy. However, this bankruptcy option doesn't give you the chance to repay rent in arrears and get current on the lease.
If the trustee decides to assume the lease, the renter will be protected from eviction if they repay the rent in arrears and continue to pay the monthly rent. If the trustee rejects the lease, the tenant isn't protected from eviction and is under no obligation to continue to pay rent.
St. Augustine Bankruptcy Attorneys
Do you have more questions about discharging your debts through bankruptcy? Our experienced team of lawyers are here to assist you and guide you through every aspect of your case. We will gladly review your financial situation to determine if bankruptcy is the right option for you. Stop by our law office today.
Give us a call at 904-471-3434 to schedule your free case consultation with a lawyer in St. Augustine.