What Can I Do if I Can't Keep Up with My Chapter 13 Debt Payments?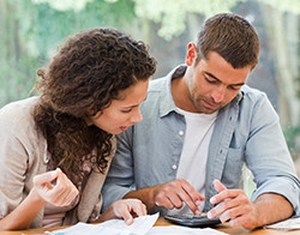 Under a Chapter 13 bankruptcy, you can pay back a portion of your debts over a three or five year period with a debt repayment plan. The debt repayment plan is an outline of how you will repay your creditors each month. However, there is a lot that can happen during the course of your repayment plan that can make it difficult for you to keep up with your payments, which is why we want to explain what you can do if you fall behind on your Chapter 13 bankruptcy payments.
Ask for a Payment Suspension
If you lose your job, get divorced, or become seriously ill and you can no longer make your payments, you can ask the court to suspend your payments. To do this, you will need a convincing reason and the trustee must agree to the suspension and for how long it will be in effect.
Request Debt Modification
You can also ask the court to modify your monthly payments, though you will need to show that you have good cause. For example, if your boss cuts your hours at work, you might be able to convince the court to modify your payments to a more affordable rate. You should speak to an experienced bankruptcy lawyer about how to seek debt modification.
Change Your Case to a Chapter 7 Bankruptcy
In certain situations, you might be able to change your Chapter 13 bankruptcy case to a Chapter 7 case. A skilled lawyer can review your circumstances to see if you are eligible to convert your case.
Contact a Bankruptcy Lawyer Today
At Albaugh Law Firm, we have experienced lawyers who are committed to serving clients throughout Florida. If you have questions about filing for bankruptcy and your repayment options, you should immediately get in touch with us to discuss your case. Let us put our skills and resources to work for you today.
Call 904-471-3434 to set up your free consultation with our St. Augustine bankruptcy attorneys.