Does Bankruptcy Stay on Your Credit Report?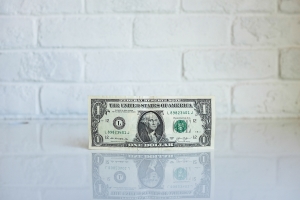 If you are dealing with past due bills and other forms of debt that you can't seem to keep up with, then bankruptcy might be the right option for you. Before you file for bankruptcy, you should first learn about the long-term consequences. In this blog, we tell you if filing for bankruptcy will stay on your credit report.
Bankruptcy & Your Credit Report
Filing for bankruptcy can have a major impact on your credit score. There are two types of bankruptcies that you can file: Chapter 7 or Chapter 13 bankruptcy. With a Chapter 7 bankruptcy, your unsecured debt will be discharged, while a Chapter 13 bankruptcy allows you to keep paying your debts off through a payment plan for several years. You may have heard about a Chapter 11 bankruptcy, however, only businesses can file for this bankruptcy option.
A Chapter 13 bankruptcy will be removed from your credit report 7 years after your filing date. A Chapter 7 bankruptcy will take 10 years from the filing date to be removed from your credit report. You do not need to contact your credit agency to have your bankruptcy removed from your credit report.
How Will My Bankruptcy Affect My Credit?
After you file for bankruptcy, it will be more difficult to get a credit card or low interest rate. However, you can take steps to start building your credit immediately after you file for bankruptcy. The easiest way to boost your credit score is to make sure you pay your bills on time and stick to a reasonable budget that will allow you to avoid incurring more debt.
What Will I Need to File for Bankruptcy?
Before you file for bankruptcy, you will need collect the following types of financial documents:
Tax Returns
Bank Statements
Paycheck Stubs
Debt Statements
St. Augustine Bankruptcy Attorney
Are you having a hard time paying your bills? Have you lost your job and exhausted all of your options? If so, you should consult with our team of attorneys to find out if bankruptcy is the right option for you. At Albaugh Law Firm, we have been assisting clients with their bankruptcy cases for more than 60 years, and we are here to guide you through the entire process. We can review the details of your case and make sure your interests are fully protected.
Call 904-471-3434 to request your free consultation with our bankruptcy lawyers in St. Augustine.