First-Time Arrest – Part 2: Disposition to Record Sealing or Expunction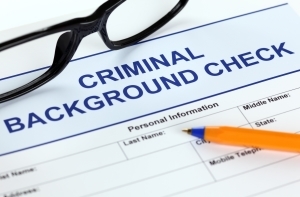 In Part 1 of this blog we discussed the importance of retaining an experienced criminal defense attorney to handle your case. As this section illustrates, how a case is handled can not only affect your current situation, but your future as well.
Some of my most difficult consultations as a criminal defense attorney come with people who were not represented well during their initial case and now want to seal or expunge their record. Sealing or expunction of a criminal charge is a process whereby a charge is either removed from a person's criminal record (expunction) or blocked from view by most background checks (sealing). These consultations are difficult because often times these people entered into plea deals that leave them ineligible to seal or expunge their record; and that may keep them from going to school, getting the job they want, or even coaching their kids in sports. The importance of having an experienced criminal defense attorney fighting for you from the very beginning cannot be overstated.
Am I eligible for a record sealing or expungement?
As lawyers who know and respect the value of having or regaining a clean criminal history record, we know the Florida eligibility requirements to seal or expunge a record backwards and forwards. The first and easiest requirement to remember is that a person cannot EVER have been adjudicated of any crime. J.B. was a sad example of how the application of this requirement can be devastating.
J.B. hired me to represent him after he was arrested for possession of cocaine, a felony offense. I investigated the situation and by providing evidence J.B. was not a user of cocaine and that another individual who had drug charges in his past had access to the area where the cocaine was found, I was able to keep charges from being filed in St. Johns County Circuit Court against J.B. This was the best result we could achieve, and J.B. was very happy. However, J.B. worked with children and a felony drug arrest, even though the charges were not filed, would almost certainly end his career. No problem, this is exactly why Florida has laws that allow a person to seal or expunge their criminal record. Unfortunately, as I was working to expunge the cocaine possession arrest from J.B.'s record, the Florida Department of Law Enforcement denied J.B. a certificate of eligibility. The reason for the denial was that 12 years earlier, when J.B. was only 19 years old, he had entered a plea of guilty to trespassing and was adjudicated guilty of that offense. So now, with his career on the line, J.B. was unable to expunge his drug arrest. (Given the importance of the situation, we are working on getting post conviction relief on the trespassing charge to make J.B. eligible again, but do not know if the court will cooperate yet.)
Certain Crimes Are Ineligible for Expunction in Florida
J.B. was an adult when he committed the trespass charge, but contrary to popular belief that juvenile crimes cannot be used against you as an adult, to be eligible to seal or expunge a criminal history record the person also may not have been adjudicated delinquent (the juvenile equivalent of adjudicated guilty) of any of the following offenses:
Can I get an expunction more than once?
The next eligibility requirement, also easy to remember, is that a person may only seek to seal or expunge their record once in their life. In other words, if you have sealed or expunged your record once before, you may not do it again. This makes for some difficult choices for people like K.A., a person who hired me to seal/expunge her record. K.A. had adjudication withheld and successfully completed probation for a battery charge about 3 years prior. She also had an arrest, but no charges filed, for a drug possession charge 8 years prior. K.A. had never been adjudicated guilty of an offense and so was eligible to either seal her battery case or expunge her drug case, but not both. Your life circumstances and future goals, along with advice from a knowledgeable criminal defense attorney can help you make a hard choice like this.
The final requirement, and most complex, relates to the limitation on eligibility to seal or expunge certain crimes regardless of the ultimate outcome of the case. Many sex crimes or crimes involving violence, including domestic violence battery, are not eligible. These types of crimes make it even more important to have an experienced attorney knowledgeable about Florida sealing and expunction laws guiding you through the process.
What are the benefits of sealing my record or getting an expungement?
The benefit of sealing or expunging a criminal history record is the ability to lawfully deny or refuse to acknowledge the arrest or case in most future circumstances. This process can take some time, so if you have an old arrest or case that you feel may hurt you during future background checks call us today for a free consultation. We at the Albaugh Law Firm look forward to helping you put your past in the past and move forward with your life.