My Florida Driver's License was Suspended: What Do I Do Now?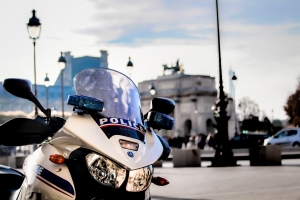 In Florida, as it is in all states, driving is a privilege and not a right. To this end, your driving privileges can be suspended or revoked as a penalty for a number of reasons by taking away or invalidating your Florida driver's license. One of the most common reasons a driver's license is suspended in Florida is being arrested for or convicted of driving under the influence (DUI), but it can also be suspended for being legally blind, having too many traffic violations on your driving record, or for failing to meet specific financial obligations, such as child support.
A suspended driver's license is not final, however. You do have options to either appeal the suspension or attempt to reinstate your license before the suspension's original end date.
Appealing a Suspension Before It Occurs
If you are charged with a DUI or refuse to take a mandatory chemical test after being arrested for a DUI, the State of Florida can automatically suspend your driver's license and hand you a 10-day permit instead. When that permit expires, a 90-day suspension will follow, unless you can successfully argue for an appeal of that suspension before the Florida Highway Safety and Motor Vehicles (FLHSMV) department. Since the permit is limited to just 10 days, you only have as long to request and prepare your appeal. Act quickly by retaining the services of a Florida DUI defense attorney as soon as you can.
Reinstating a Suspended License
If your Florida driver's license was suspended before you could file for an appeal, you will not be able to drive freely until your license is reinstated. For most cases, reinstatement only becomes an option after the original suspension duration is completed, but it may be possible to have it reinstated earlier under specific circumstances.
In order to have your license reinstated, you may be required to:
Attend any and all necessary court dates, directly related to the suspension or not.
Completely pay all fines and fees associated with the suspension and reinstatement, as well as those related to child support payments.
Take traffic school or DUI school courses and pass any administered exams.
Purchase or prove that you have purchased bodily injury liability insurance.
Enroll in drug or alcohol rehabilitation treatment, especially if you have multiple DUIs on your driving record.
Receive corrective lenses and prove your vision has improved if your license was suspended due to being legally blind.
Serve any jail time or probationary periods if license suspension was related to a criminal conviction.
It is also highly recommended that you apply for a Florida hardship driver's license if your license is suspended. When approved, a hardship driver's license will allow you to still drive but only to certain locations at certain times. Generally, a hardship license will permit you to go to work, school, and make necessary or emergency errands. A Florida DUI attorney can also help you understand the requirements for getting a hardship license.
DUI Attorneys in St. Augustine – 904-471-3434
You should not attempt to sort through the FLHSMV's processes on your own after being arrested for or convicted of a DUI. By working with Albaugh Law Firm and our St. Augustine criminal defense lawyers, you can take the guesswork out of the procedures and confidently move in the right direction towards an appeal or license reinstatement. Contact our firm at any time to request a free case evaluation at either our St. Augustine or Jacksonville office location.