Deficiency Lawsuits and Judgments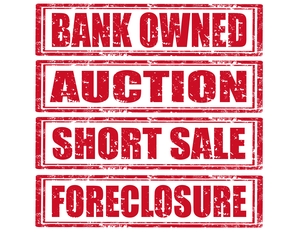 Around 2007 when the real estate market bubble in Northeastern Florida burst, many homeowners saw the value of their homes cut in half. To make matters worse, struggling businesses in St. Augustine and Jacksonville were conducting lay-offs or closing their doors altogether. Many families on Florida's First Coast struggled to continue making their mortgage payments, and large numbers failed.
People turned to their banks looking for help, but the banks were not interested in helping people who had fallen on hard times and began filing Foreclosure Lawsuits in St. Johns and Duval County in record numbers. At the peak, 1 out of every 100 homeowners received a foreclosure notice, and that number was much higher in certain communities of other local counties like Flager and Putnam. Unable to pay, and without a way to defend against the Foreclosure Lawsuit, most had foreclosure judgments entered against them and their homes were taken by the bank.
Deficiency Lawsuits Explained
The banks then turned around and sold those properties at a huge loss, and this loss then became the second lawsuit filed against these already suffering people in the form of a Deficiency Lawsuit. In short, a deficiency lawsuit is when the bank sues the former homeowner for the difference between what the person owed and what the home was sold for. With the dramatic reduction in home values, these deficiency lawsuits often seek in excess of $50,000 or even $100,000.
What to Do About a Deficiency Lawsuit
Being served with a deficiency lawsuit often catches the former homeowners off guard. Many mistakenly believed that once their home was taken from them this nightmare was over. They were wrong. Once you are served with a lawsuit, you only have 20 days to file your response or risk having a default judgment entered against you. The danger of a judgment, default or otherwise, is that it can be collected in many ways. Among the most common are wage garnishments and liens on personal property such as vehicles.
Help is available. The experienced consumer debt defense lawyers at the Albaugh Law Firm have been defending people in St. Augustine and Jacksonville for years. They know the system and how to avoid the worst outcomes. If you have other debts and are still struggling to make ends meet, we can also discuss the possibility of seeking protection under the Bankruptcy code. In short, do not ignore a deficiency lawsuit and allow it to turn into a deficiency judgment without putting up a fight. Call today for a free consultation.