Three Reasons to Not Take the Means Test Alone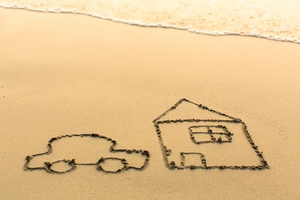 If you are considering filing for bankruptcy, you have likely heard of the bankruptcy means test. First introduced in 2005 as part of the Congressional overhaul of bankruptcy laws, the means test involves analyzing a person's income and expenses in order to determine their eligibility for Chapter 7 liquidation bankruptcy. While many websites and books tout that a person can take a means test themselves by simply typing a few numbers into a calculator, this is rarely a good idea and can expose you to costly errors that can harm your bankruptcy filing. Before you attempt to take a do-it-yourself approach for your means test, consider the following.
The means test is more complex than it looks: While online calculators may present the means test as a simple checklist of sorts, in reality it is much more complicated. Bankruptcy lawyers regularly put together and attend full seminars devoted to how to correctly complete and apply the means test. As straightforward as an online means test form may look, it is subject to several nuances and interpretations. For example, when a means test asks for "household income," do you know what to put if you are living with roommates, relatives, or a live-in significant other? What if you and your spouse are in the process of getting a divorce? One mistake can lead to another, yielding incorrect results.

You could miss out on important exemptions: Individuals who file for bankruptcy are afforded several exemptions from their income that may be excluded from the means test, such as disability income, crime victims' compensation, and social security disability insurance. Similarly, certain individuals such as those whose debts are not primarily consumer-related or those who primarily incurred their debts during active duty military service are similarly exempt from taking a means test. An attorney can help ensure you include all of your allowed exemptions when calculating your income and obligations to ensure your means test's result is accurate.

The internet can be inaccurate: Many people who attempt to take their means test on their own do so in a rush online or do so after waking up in the middle of the night worried about their finances. This can be dangerous, as it could falsely lead you to believe that either you are eligible for Chapter 7 bankruptcy when you are not, or even worse, lead you to believe you are not eligible for Chapter 7 when you are in fact a suitable candidate.
At Albaugh Law Firm, our knowledgeable St. Augustine and Jacksonville bankruptcy lawyers can help you accurately review your bankruptcy options and guide you towards a strategy that best fits your individual needs. Having earned a 10.0 Superb Avvo Rating and numerous positive client testimonials for our unmatched advocacy, we have what it takes to help you turn your financial situation around.
Contact our office or schedule a free consultation today to get started towards financial freedom.