Alternatives to Bankruptcy: Debt Consolidation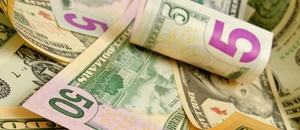 If you are facing aggressive creditors and mounting debt but wish to avoid bankruptcy, you may be able to seek an alternative solution. In some situations, combining debt can make repayment more manageable, and could help you settle your financial issues more quickly and efficiently. Whether you owe money for unpaid medical bills, credit card debt, private student loans, or personal loans, debt consolidation could prove an effective answer to your problem.
Depending on your income, assets, employment, as well as the type and amount of debt you are facing, you may have a few different debt consolidation options. There are a few different ways to consolidate debt in Florida, including through additional loans, credit cards, or negotiations.
Through a debt settlement, it's possible to work with one creditor to configure a payment plan or settlement to reduce the payments or overall amount owed. Also called debt arbitration or debt negotiation, debt settlement usually involves hiring a debt negotiation team who will reach out to creditors on your behalf, seeking to reduce or modify your debt balances. The types of debt that could be negotiated include credit card debt, auto loans, personal loans, and medical bills. The creditors must then agree not to pursue the remaining outstanding debt, once an agreement has been finalized.
Another option is to take out a debt consolidation loan. A loan can allow you to pay off all existing debts through one concise payment each month. Making payments to a single lender could be easier to manage and may decrease your monthly fees. Or, rather than consolidating through a loan, you may consider a low-interest credit card. Many credit card companies organize promotional offers for first-time users, which could provide you with a very low interest rate. Then, much like with a loan, you would only need to plan a solitary monthly payment.
You may also consolidate with a home equity line if you have good equity in your home. This could significantly decrease your interest rate, and might even be tax-deductible. Borrowing against equity should be carefully considered, however, because defaulting on the equity line could provide the lender with authority to repossess the property. This option is best chosen only when you are certain you will be able to meet the monthly payment requirements, or you could lose your home.
For individuals looking to avoid bankruptcy and save their credit, a form of debt consolidation could be an effective solution for mounting financial duties. Should you wish to discuss your debt relief options, our attorneys at Albaugh Law Firm are ready to help. With offices in Jacksonville and Saint Augustine, our Florida firm is focused on helping our clients protect what matters most.
For a free consultation, contact Albaugh Law Firm, today.